---
Rescue Leaders is going GLOBAL and we are in transition. If you are outside the United States please email us at SALES@RESCUELEADERS.COM FOR PRICING.
,
Rescue Leaders is renovating this website. please email sales@rescueleaders.com with any questions
Thank you for your patience.
NJ POLICE ACADEMY RECRUITS YOU WILL NEED OUR GENERATION 2 RED/WHITE BODY BEACON. ANY QUESTIONS EMAIL SALES@RESCUELEADERS.COM
Stay Safe and welcome to the family.
---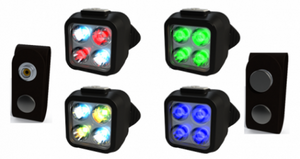 introducing the body beacon
Our patented Body Beacon creates light to enhance the safety of the user. Too often our first responders are on the side of the roadways helping others and the motorists have little to no warning that they are there. This makes them vulnerable to being struck as the drivers strain to see them. Rescue Leaders utilizes belt keepers that have been in service for over a 100 years. We created our own belt keepers that attach to the Body Beacon to illuminate the user or to illuminate an important piece of equipment to avoid a catastrophic collision. Certain organizations or jobs require a user to wear a reflective vest or clothing during their performance of their duties and this is an important safety device. However, if there is no light to reflect the user is still at risk. The Body Beacon creates light and enhances the reflective vest safety features. This is why Rescue Leaders wants you to "Be the Light in the Darkness".
buy now
---
ABOUT US
Rescue Leaders is an innovative public safety product company. I understand the dangers that exist and we are dedicating ourselves to minimize those risks by creating products to keep you safe. I know how it feels to be on a motor vehicle stop and to have the wind of a vehicle blow off my hat or packing up for a working house fire and not being able to see in the dense smoke, or holding neck stabilization at an accident scene as the traffic nearly brushes against you. I have seen drivers who want their two seconds of prime view of the carnage at a accident scene and meanwhile they aren't paying attention to anyone conducting their business at the scene.
---
industries served
We are proud to serve Law Enforcement, Fire and EMS, Security and Public Safety, Military and Federal Government, Retail and Private markets.